Ecstatic Bliss Happiness Positivity Teacher Training Programme With Shiva Girish Modern Meditation Master
Why Ecstatic Bliss Happiness Dance Meditation Module
During this meditation training we will spend 2 full days on learning tools for Happiness, Bliss, Inner joy and Ecstasy in our life. The purpose for this module is to teach students how we can create platforms for expansion, connection and Oneness through movement, music, and community.
This module is a unique dance experience that blends ancient techniques with contemporary transformational tools, including Heart opening meditations, sacred Ecstatic Dance, Chakra Dance Journeying, Happiness Bliss Meditation Techniques, Laughter Meditation, and the efficient use of a blindfold. All elements are woven together and invite you into a deep state of presence, awakening, and celebration. More importantly it is critical for you as the teacher to know how to unlock these experiences for yourself to help your passion and love for teaching expands.
Dance Movement: The Bridge to Meditation, Creatively & Happiness
"Dance can be the bridge to meditation; dance can be the bridge to creativity, Dance can be bridge to align body, mind, heart & soul, because dance means our body is saying yes to life. Without this vital energy of saying yes to life, we can't really look at your issues with dignity, with love, with relaxation."
"Our joyful ecstasy is a movement towards the height and our meditation is a movement towards the depth. And once we have both height & the depth, our life becomes a celebration"
What you will learn during this Training in
Happiness, Bliss, Ecstatic Dance Meditation Module:
What is happiness? What is self-love? We will examine the things that truly make you happy and how you can find happiness through self-love.
Learn about science-backed processes & practices that boost the flow of happiness neurotransmitters in your brain.
A deep understanding of Self-Care, Relationships, Pursuits, and Perspectives.
Learn methods and techniques for expanding your experiences of love, joy and happiness.
Learn how to apply mindfulness meditation, compassion and self-confidence techniques that will bring more happiness into your daily life.
Learn the techniques and tools that will help you help others find their happiness.
How to lead meditation to awaken self-love, compassion, gratitude and forgiveness towards yourself and others.
How to hold sacred space – group dynamics, body, mind and heart integration techniques with grounding the experience into the heart.
Gain insight into how conscious dance meditation enhances transformational facilitation environments to lead students into deeper passive meditations.
Saturday 11th May 2019.
A Lifestyle Design Unconventional Training Based on Techniques Of Ecstatic Bliss Happiness & Ecstasy in The Spirit of the Himalayan Mountains, Mcleodganj Dharamshala.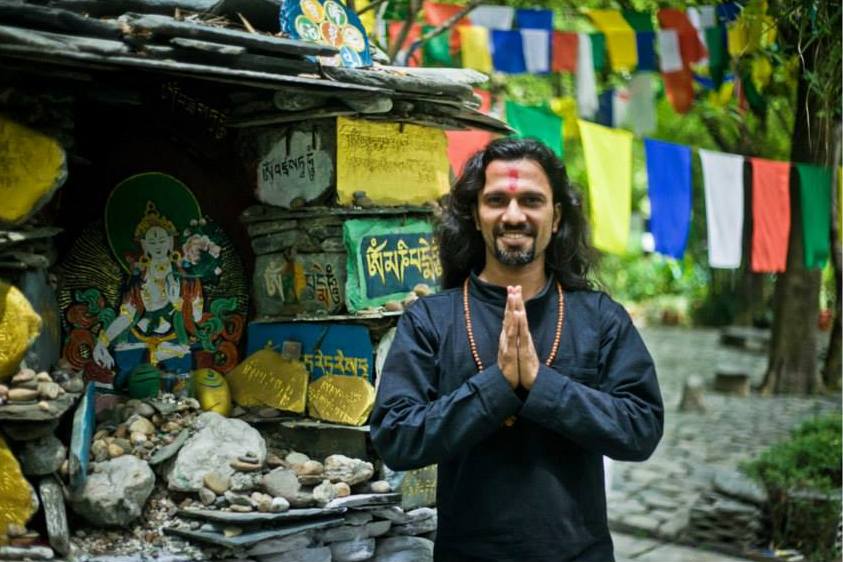 Training Objectives: Learn how to combine the ancient and modern by bridging the divide between the forgotten sacred tools and techniques of Tantra meditation, Vedas and Advaita Vedanta with with modern world's last 100 years scientifically proven research based ways happiness.
Bliss Happiness Life Training Retreat Mcleodganj, Dharamshala, India – With Shiva Girish
Date: Tuesday 7th May To Saturday 11th May 2019.
What's included In Training – Accommodation for 6 nights with Private Non A/C Room with Double Bed and attached bathroom with hot water Shower (Single Occupancy only)
Every day morning healthy breakfast & lunch Dinner – Manual For Training.
Location: Upper Bhagsunag mcleodganj, Dharamshala
Blog Link for Last meditation teacher training Blog 1 – Meditation Teacher Training Blog 2
Watch Meditation Techniques Videos By Shiva Girish For Healers & Yoga Meditation Teachers.
Regular Residential Course Price For Double Occupancy In Deluxe Non A/C Room : €750 Euros – Next 3 Early Birds Discount 150€ Euros.
Regular Residential Course Price For Single Occupancy In Deluxe A/C Room : €850 Euros – Next 3 Early Birds Discount 125€ Euros.
Non-Residential Course Price: €600 Euros – Early Birds Discount 125€ Euros.
Booking Confirmation Fee 300 Euros – Rest payment On arrival – Payment Option By Paypal https://paypal.me/satyamshivamsundaram
if you have any questions feel free to message us on whatsapp +917888206883
Limited Seat Available – Write us email – satyamshivamsundaram2 @gmail.com (remove space) to check availability for upcoming training – Or Apply For Availability.