Students Testimonials From Daily Classes – Weekend Workshops And Meditation Teacher Training
Vova Polukhin, Chelyabinsk, Russia
Truly devoted teacher. A real chance to get as much as you give yourself in it. No limits. And you are the master. Noone will eat for you, breathe for you, sleep for you, live your life for you. But of course your habits will. So Shiva is willing to give everyone a taste of being detached from any pattern. And then one can learn how to get what the heart wants.
[dt_gap height="10″ /]
Katrine Aleksandra- Yoga Teacher & Therapist
Meditation Workshops with Shiva were absolutely life changing. I realized so much about myself as I worked through my own psychology during the workshops and each day I felt both lighter and more grateful for my life. It really put things into perspective and I felt that I truly connected to my heart. Shiva is a great teacher and I am grateful to have met him.
 Minakshi Singh – Manashanti Healing Centre Goa, India
My experience with shiva's workshops have been incredible. The chakra healing have been deep and effective where I could feel my subtle energies move in my body. One always feel rejuvenated , calm and happy at the end of his program
me.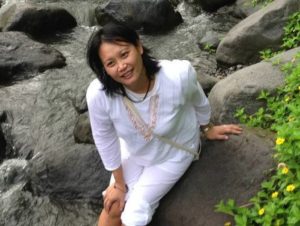 Nicole, Cantik Business Economics MBA From – UCLA
Shiva is the best tantra teacher I have ever experienced. He is very caring, professional, in touch and supportive. I felt safe and secure to explore my vulnerability. I felt so much more freedom and liberation. I recommend anyone to dive into this amazing freedom to live more authentically.
I am grateful for Shiva's love and teachings .
Love,
Nicole