Satyam Shivam Sundaram Spiritual Transformation Retreats – Chakra Energy Healing And Meditation Teacher Training Main Centre is Located in Rishikesh, Uttarakhand – North Goa, India

About satyam Shivam Sundaram Meditation Training Institute In Rishikesh, Uttarakhand

About Rishikesh Centre – Located in heart Rishikesh city, the Satyam Shivam Sundaram Meditation Teacher Training Center is right in the heart of this religious town famously known as "Yoga Meditation Capital of World." Behind Parmarth Niketan Ashram, Near Ram Jhula, our center is surrounded by the beautiful view of the Himalayas, Vam Prastha ashram and located only 5-minute walking from river Ganges. There are many hygienic restaurants around the center with nice clean budget hotels and ashrams around too. To know more about our Rishikesh Meditation institute,

At the center, you get:

Effective, time-tested and scientifically proven meditation techniques.
Guidance and mentorship by one of the highly recommended and experienced mentors in the field of Yoga and Meditation.

Here Are Few Benefits of Yoga and Meditation Teacher Training Program With Satyam Shivam Sundam Meditation Institute:

Helps awaken your inner master who could bring you inner peace and rediscover creativity within yourself.
Helps one find a purpose in life, which is somehow related to seeking and showing others the path to the spiritual journey.
Help those who willing to help themselves and the others with healing and to live a happy and prosperous life.
Makes you eligible for a Certified Yoga and Meditation Teacher, Sound and Chakra Therapy Healer Course.
Opens more opportunities to making a living by transforming yours and others lives through the Meditation and Chakra healing practices.
Satyam Shivam Sundaram Meditation Centre In Arambol Beach North Goa
Click here to learn more about our Goa center.
Courses Offered At Satyam Shivam Sundaram Meditation Centre:

Meditation Teacher Training Certification Course In Rishikesh – North Goa – Dharamshala, India

If you are looking for a more passionate, meaningful and engaging life, and you are a therapist, counseling professional, life coach, doctor, social worker, healer, Yoga teacher, or someone who wants to perform better in the field you're already working in, and you are committed to serving others as a guide and dedicated to greater cause than just making a living, Satyam Shivam Sundaram Meditation Teacher Training Course is designed for you.
Click here to learn more about our Meditation Teacher Training Course.
Satyam Shivam Sundaram – Tibetan Singing Bowls Sound Healing Teacher Training Certification Course In India

This course is artfully structured in a way that during the 36 hours sound training program you will not only learn and practice the Tibetan Sound Meditation techniques we inherited from different cultures, but also will understand the principles of Sound Healing, you will be trained in the art of leading various types of sound healing meditation sessions, so that you can guide others by running your sound healing meditation sessions as well as run 1 or 2 days group sound healing meditation workshops.
Click here to learn more about our Tibetan Sound Healing Teacher Training Course.

About Shiva Girish Founder Of Satyam Shivam Sundaram Meditation Centre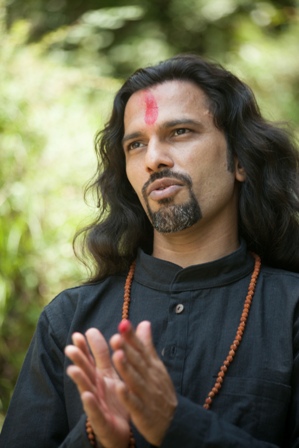 Shiva Girish (A Modern New Age Tantra Yoga & Meditation Master) a known practitioner, and author of renowned books about various meditation techniques, has been conducting classes, wellness programs, weekly workshops, Evening Social meditation events, Meditation teacher training in various parts of India and abroad for the last six years. Shiva practices and shares the teachings that he has learned directly from many different traditional Hindu Yogis, Sadhus, Modern New Age Gurus and Tantra masters. It is the same meditation practice that also is and has been the base of many eastern cultures for many centuries. He specializes in Kundalini Tantra Yoga, Kriya Yoga, Osho Meditation along with active & passive meditation techniques from Kashmir Shaivism – Vigyan Bhairav Tantra. Read More

Save
Save
Save
Save