Online Zoom Yoga Meditation Meeting Guidelines
Online Zoom Yoga Meditation Meeting Sessions Guidelines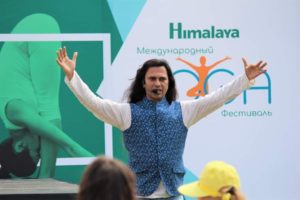 To Request appointment, time & Dates please WhatsApp on +917888206883 or email us: satyamshivamsundaram2@gmail.com
---
WHAT IS ZOOM?
Zoom is an excellent service that lets anyone connect by computer, iPad, mobile device or phone. It's an easy app to use and enables you to participate in any of the online sessions in a way that is most convenient for users,
Zoom operates similar to Google hangout, Skype and WebEx combined. It is helpful for everyone to have a free version account set up with Zoom so anyone can add you as a contact; however, it's still possible to join our meditation meetings if you do not have a free version account.
Use the Zoom app to participate in the practice events listed in our Online Opportunities Calendar. Download the free "Zoom" application (program) to your device or computer using these steps:
Zoom is a very above-board company with excellent customer service.
It isn't necessary to sign up for a Zoom account when you download or use the app.
However, if you do sign up it's a free account and Zoom won't harass you about subscribing or upgrading or anything.
Want to see all the other people participating in a session? Select the "gallery view" at the top right of the screen. You will be able to see everyone on a laptop, most people on a tablet, but only four people at a time on a phone (you can swipe left or right, though, to see who else is online).

---
Paid Zoom Group Meditation Meetings – Which can be a meditation workshop with multiple session on different days or a single meditation session scheduled on a fixed time, in this, there can be participants from all over the world, once you have paid and booked your place then we send Zoom meeting invitation before the group scheduled meeting time. (you can log in via given link or Meeting ID: 686-347-9623 – Meeting Password: demopassword) Once you Click on the link in the email (join via PC, Mac, iOS or Android)
Paid Zoom Individual One on One Meditation Meetings – Which a Meditation Meeting scheduled on a certain flexible time, based on an understanding of students requirement certain meditations will be given during this meeting, generally there is additional meditation music, Ebook, and self-practice schedule is given to the student so they can practice meditation on there own after the session, ideally to complete the whole packages it suggested to 3 sessions during 2 weeks time, once you have paid and booked your place then we send Zoom meeting invitation before the group scheduled meeting time. (you can log in via given link or Meeting ID: 686-347-9623 – Meeting Password: demopassword) Once you Click on the linkin the email (join via PC, Mac, iOS or Android)


Example Zoom Meeting link how it looks like: https://us02web.zoom.us/j/6863479623?pwd=bVpXZkZ4cTZvcGdja3BZUEpHM0JMUT09
To Request appointment, time & Dates please WhatsApp on +917888206883 or email us: satyamshivamsundaram2@gmail.com

Payment options – Transferwise.com – PayPal & Local Indian bank to bank transfer.
---
Guidelines for How to Participate in Online Meditation Meetings and Online Meditation Group workshops

Prepare Your Room Or Environment – we suggest finding a quiet place that you can meditate for the duration of the service. The room or area you use should be free from significant noise or visual distractions. Your background should preferably be uncluttered and straightforward. Please wear loose, comfortable, simple clothes.
Choose a Device with Reliable Internet Connection.
During Meditation Meetings – You Will Be Automatically Muted – so there will be no noise or disturbance to others, even if you enter the meditation meeting late.
You need to Choose "Join with Computer or Device Audio." – Then you will be able to hear the service audio choose the option to join with the computer or device audio.
You Need to Choose "Turn Your Video On" Then you will be able to see the Master and others participants as well, and you have the choice of turning your own camera on or off, which you may find enhances the meditation experience of group meditation. Once you turn your video on, you will be visible to all other participants as well.
You can choose to join meeting alone or with /wife/husband/friend or family member using the same device and same Zoom account when you are meditating in the same room together.
We suggest that you use a private room whenever possible. A headset with a built-in microphone is optimal, but not required.
We recommend that you turn off: smartphone ringers, notifications, noisy equipment and alarms.
During the Session, you may also need to turn off your video if your internet connection is very slow.
If you are using an iPad, then you must stabilize the iPad or turn off the video when moving around.
Please do not use any chat function during the meeting. Do not email, surf or work online during your meditation meetings. Sometimes people take notes in that case mute your microphone.
In general, it's helpful to mute your microphone when not speaking.
Please consider rebooting your computer sometime before the meeting, and closing out all browsers when on the call.
Talking slowly and occasionally, pausing is encouraged.
Log on 10 minutes early your first time, and a few minutes early for continuing meetings, so we can start on time.
Please understand that our Meditation Master will not be able to offer technical assistance once the session has begun. You can surely email before or after the meetings, and we will try to help at those times.
---
How to connect from the

Zoom website

:
Go to the zoom website(https://zoom.us/)

Click on Zoom Account Sign On (SSO) button

Sing p or Sign in with your personal username and password if prompted
Click on the My Meetings tab
Click on the – Meeting link that you want to join the meeting.
---
Zoom is easy to use, in case if you've never used it before and want to know more, Zoom offers several video tutorials and other support on their Getting Started page. https://support.zoom.us/hc/en-us/categories/200101697
If this FAQ doesn't answer all of your questions, please visit Zoom's Support Page. https://support.zoom.us/hc/en-us
---
Video Guide Joining a Zoom meeting can be a quick and easy! here in this video you can discover the options for joining meetings based on your requirements and to ensure the best meeting experience possible.
---